What happens when you really listen?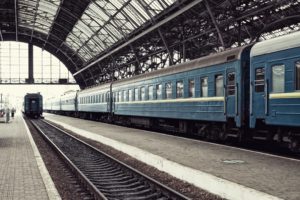 A few weeks ago I was taking an Amtrak train ride from St. Louis to Chicago. It had been years since I rode the train and I was excited for some quiet alone time to read a book I'd brought with me on the trip.
While waiting in line for boarding, I began chatting with the lady in front of me in line. She was waiting in line for her 75 year old Mother-in-law and was worried she'd have a hard time getting her bag on the train by herself. I offered to help.
Little did I know my offer also secured me a travel buddy for the day.
As we're walking down the platform to board the train, Barbara quickly introduced herself to me and asked my name. When I said "my name is Bethany" she replied, with more enthusiasm than I expected, "Bethany! I love that name. I almost named my daughter that, but I didn't have any daughters, just son's but all of their names start with B…"
It turned out that Barbara and I were also getting off at the same suburban stop. That meant we'd be riding in the same train car.  So I helped Barbara on to the train and carried her suitcase, along with mine, up to the second level of the train car.
"Let's find seats together and visit," Barbara said enthusiastically as we finished climbing the steps to the second level. So that's what we did. We found seats together, and we became fast friends.
Oh Barbara, she was the sweetest lady who quickly began bragging about her Grandchildren (she had just traveled to St. Louis to join her grand daughter for grandparents day at school.)
We had over 5 hours to visit as the train swayed back and forth on the tracks. She recounted fun stories from years past, talked about everything from her favorite foods to her strange allergies. And she told me I had beautiful skin. She spoke mostly about her 3 sons. Man she is one proud Mama! And she spoke of her husband, who had passed years earlier.
Barbara shared with me many many things about her life.
Take the Cruise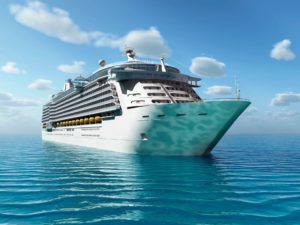 But there were a couple things that really stood out to me and will likely stay with me for a long time.
Barbara spoke of her new love for taking cruises.
For years her husband had begged her to take a cruise with him. But, she was afraid. So she never took a cruise with her husband.
Then, last fall, at the insistence of a dear friend and one of her sons, she finally took a cruise. AND SHE LOVED IT! So much that's she's since taken 2 more cruises!!
And she said "I wish I had taken a cruise with my husband. We would have loved it." It is a strong reminder to not miss out on life's great experiences because of fear. Not once has anyone ever said to me "I've done way too many amazing things in my lifetime. I wish I had done less and experienced less."
So get out there, and try new things. Don't be stifled by fear. Take the cruise dammit!
Have Real Conversations
The other thing that struck me was Barbara's openness. She seemed so grateful to have someone who was just willing to listen. And she was vulnerable. Not afraid to admit regrets or talk about the hard s$%!.
When she talked of her late husband, I could tell she just needed to talk about him in a safe place. I'm sure it's hard for her to speak to her children about missing her husband because she's the kind of woman who wouldn't want to be a burden on them or make them sad.
So I did it. I said "Barbara, if you don't mind me asking, how did your husband die?"
And then I listened.
She proceeded to recap the final moments of her dear husband's life. How on the final day of his life he had a routine doctors appointment. Barbara didn't go with him. This was rare. She usually went with him.
But that day she chose to stay home. She said he saw the doctor and he was fine. But on the drive home he stopped at a local forest preserve and must have gotten out to use the restroom.
On his way back to the car a jogger passing by saw him fall back into his car. He called 911 but it was too late.
Barbara's best friend was gone.
He died of a heart attack that morning without Barbara by his side.
The hospital called and told Barbara they had her husband and instructed her to come right away. She drove as fast as she could to the hospital, unsure of the prognosis.
When she arrived she saw it on their faces. They invited her into a private room for a conversation.
She stopped dead in her tracks in the doorway immobilized.
She said to them "I don't want to take one more step. Because if I come into the room with you, you're going to tell me my husband is dead, and I'm not ready to hear that yet."
Tears dropped from my eyes as Barbara recounted the single most painful memory of her life to me. And I listened. Barbara seemed lighter after sharing her story. And I was grateful she felt safe sharing her story with me.
Really Listen
We arrived at the station and I helped Barbara out of the train, got her down from the platform and delivered her safe to one of her son's who was picking her up. I gave her a quick hug and went on my way as my own ride was waiting.
Since that encounter a few weeks ago I have thought of Barbara often. I've wondered if she thinks of me too. I bet she does.
But most of all, I think of the lessons I learned from Barbara that day. And I'm so grateful she enthusiastically invited me to sit together and visit that day. And I'm so glad that I shrugged off the book I'd brought for the trip and instead chose to really listen.
About the Author: Learn more about Bethany